Tweet
I've been on hiatus for a while. I'm sorry. Last week I was really sick, and didn't do much of anything. But, a lot has happened in just a weeks time.
Scott Kelby
and
Matt Kloskowski
(the
Photoshop Guys
) are doing a new weekly show sponsored by
Nikon
called
Dtown
. Basically they're going to be showing you tips and tricks every week for Nikon DSLR's. It's a really good show, and these guys know their stuff. Also for you
Canon
shooters, the New pocket Wizard's should be available today. There are some big rumors floating around about new camera's coming from Nikon. Rumor has it that they'll be out today or tomorrow. Most notable is a replacement for the aging D40 and a new version of the popular D700. We'll see what happens. So what is this shot above? Well it's obviously a butterfly... But it was shot with a 180mm Tamron Macro lens at the Butterfly show last year. I couldn't tell you for sure what type of butterfly this is, but I can tell you that it was very hard to photograph. It didn't want to sit still at all. I spent about an hour "chasing" this thing from branch to branch before I finally got this image. The finished shot makes it worth the effort.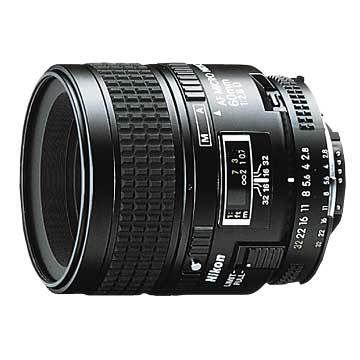 In that spirit(macro) I want to talk about a lens that is quickly becoming my favorite, the Nikon 60mm 2.8. This is one hell of a lens. It is from Nikon's pro line so it's metal build all of the way through. No plastic to be found on this lens. It has a fairly fast 2.8 max aperture, and focuses as close as 2 7/8 inch. This is close... The real beauty of this lens is that it's a true Macro. Meaning it has a 1:1 ratio. You will get the beautiful detail like you see in the image above. There are some limitations to working with this lens. To achieve the 1:1 ratio, you have to be as close as this lens will focus, or 2 7/8 inches away from your subject. This is fine for flowers and other inanimate objects, but for animals, you may spook them. Also when you're this close, you may have trouble lighting your subject. This isn't a problem if you have external lights(CLS) or if you are using a ring flash.
When it comes to sharpness, this is a great lens. This lens is tack sharp from corner to corner at normal portrait apertures of f/8-f/11. This lens makes for a great portrait lens, especially on a DX sensor. The AF-D version wont focus with a Nikon D40, D40x, or a D60, but the Newer AF-S version will. Unfortunately the Newer AF-S version isn't quite as sharp, but we're talking minimal amounts. Probably nothing you'd ever be able to notice. Listen that's it for me. Besides slacking on my blogging, I have been slacking on everything else too, so I have to get some other things done today. Keep checking back though, as soon as Nikon makes their announcement, I'll be all over it. See everyone later, Jason