Tweet
Like
Ken Rockwell
says, "it's not about the equipment so much as it is about just being there". I felt that way when I took this photo. I got to Devou Park about an hour before sunrise, and just waited for the sun to peek over the horizon. The best part about this was just being there. I stood there quietly waiting for the scene to "develop". I turned around and there were two deer that had snuck up behind me while I wasn't looking. They were maybe 20-30 yards away. I tried to get the camera off of the tripod but it was too late, they were gone. All is not lost though, I ended up with this wonderful image of the City of Cincinnati.
So today I thought we might talk about some of the things that I carry in my bag that aren't "main components" but are still very important. These are the things that aren't used on every shoot, but man when you need them, they come in handy. The first thing is the knock off brand of the MC-30. Nikon wants $80 for a manual cable release for the D300 so I went with a knock off brand. They can be found
Here
for $40. You may even be able to find them cheaper on Ebay, or Amazon. Here's what the release looks like for the D200,D300,D700,D3,and D3X: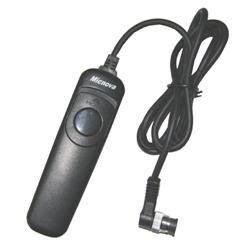 For everyone with the D90 on down, you have a much cheaper, much easier option. Nikon still makes a cable release for you, but for $17.95 plus shipping you can have the ML-L3 wireless remote from
Adorama
It looks like this: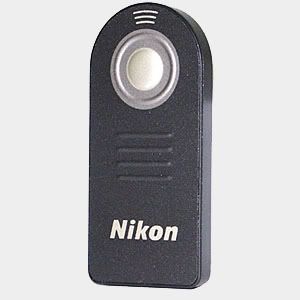 The only downside to this remote is that it works through IR so you have to point the remote at the IR sensor on the camera. For the price though, it works well.
The next thing that I keep in my bag that is super important is Extra batteries. I keep extra EN-EL3e(camera batteries) fully charged in my bag. Mine are grey like this
Adorama has them
Here
.
But no matter what style you have, it's good to have at least one extra battery just in case. I also keep AT LEAST two sets of rechargeables for my flashes as well. I like the Energizer Lithium rechargeables.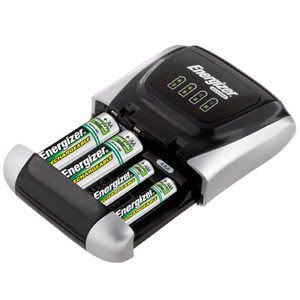 They hold their charge well, and recharge quickly with the supplied charger. I got mine from Sam's for $28. The pack came with 8 AA rechargeables, and the charger. You can then buy more batteries separately. Something that you may want to do though if you are going to have multiple sets of batteries like I do, is to take a sharpie marker and label each set. I labeled mine 1-7. That way when you go to get a fresh set out of your bag, you can keep the sets together.
Another very very important thing that I keep in my bag is lens cleaner and micro fiber cloths. I use a lens solution like this:
, and a microfiber like this:
. They work very well to remove dust and debris from your lenses. The are NOT to be used on the sensor however. I repeat DO NOT clean your sensor with this solution or a cloth like this. If you get dust on your sensor the next little extra that I keep in my bag will help you out. The Giottos rocket blower can be your best friend for those little specs of dust on your sensor.
If you get dust on your sensor, you can use this little baby to remove all but the most stubborn pieces.
Manuals. I know my camera inside and out. I can make all of my adjustments on the fly, and most of them I have set in different shooting modes so all I have to do is change the mode, but from time to time something will pop up that I don't remember how to do, or I just need to reference the manual for something. I keep them in my bag for this reason. There is a "wedding emergency kit" that I take with me to weddings in my bag as well, but it deserves it's own post entirely so I'll hold off on that.
The last thing I want to tell you about that I keep in my bag is my Leatherman Wave tool. If you've never seen a Leatherman before, think of a Swiss army knife on steroids. These things are awesome. They have almost any tool you could think that you may need in the field. Pliers, screw drivers, scissors, knives, saws... etc. If you don't have a pair, you should really look into getting one.
That's if for me. See everyone tomorrow. Jason