Tweet
This is one of two beautiful little girls that came to the studio over the weekend with their moms to get some modeling shots done. They both are interested in getting into acting and modeling so we did the standard head shots and studio work, but then we headed outside for some fun shots. This was one of my favorite. They were a pleasure to work with, very energetic and great in front of the camera. Here are a few more that we got from the shoot: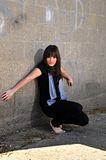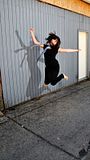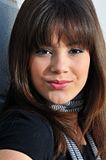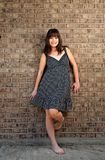 Today I want to talk a little about exposure. How the settings(aperture, shutter speed, and ISO) relate to each other. When you talk about exposure you have to understand that there is a give and take. If you have more(or faster) shutter speed you have to either have more(larger) aperture, or more(higher) ISO. Conversely, if you want to shoot with a smaller aperture(say f/11 instead of f/2.8) you would either have to have less(lower) shutter speed, or higher ISO. It's a give and take system. Think of it as a pie. The entire pie is the correct exposure. The pie is divided into three pieces(aperture, ISO, shutter speed).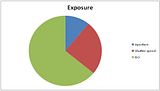 If one piece (lets say shutter speed) needs to be larger(faster) then either the aperture or ISO has to get smaller to allow room for that larger slice. Conversely if you wanted to have lower ISO(for cleaner pictures) then one of the other "slices" would have to get larger to fill that empty space left by the smaller ISO. The thing to remember is that they exposure "pie" must be whole to get a proper exposure. If it's not, then you will get an image that is underexposed or overexposed.
That's it for me for the moment. Hope everyone is staying in where it's warm today. See you all tomorrow. Jason